About
Anthony
Pure Energy Productions mobile disc jockey service was established 19 year ago in the Bay area (San Jose) and moved to the Las Vegas valley in 1988. Pure Energy Productions sole purpose is high quality entertainment at a competitive rate.
We specialize in a vast array of musical entertainment for functions from smaller private birthdays to smaller business and or larger more complicated corporate gatherings, making the party a hit for everyone from
2 to 102 years young.
Client
Testimonials
See what others have to say about Tony
E-mail Testimonials...
Read all of our
Wedding Disc Jockey Reviews
at
TOOOONNNYYYY!!!!!!!!

Hey man! We are back from the Bahamas!!!! Honeymoon was great and needed! I received your email and will be on that ASAP to talk about what raving fans Dustin and I are about YOU and your business!!!! We cannot thank you enough for making our wedding AMAZING!!! EVery single guest at the wedding had a great comment about our DJ! The music was perfect, everything was flowing very nice and the soundtrack gift topped it off! Thank you so much! Def will spread your name to any events that people need a great DJ or entertainment at! : ) lots of love...
- Liz and Dustin Passick : ) xoxo
Hey Tony!

You are the man! Thank you so much for truly making our night so memorable, not only for us, but our family and friends too. It was truly a blast and my only complaint is that it ended too soon, wish we could have danced all night long. You are the bomb, thanks for making it all happen. Awesome! Awesome! Awesome!
Love,
Paula and Jeremy
Hi Tony,

Hey Tony! I was just thinking about you and I was going to thank you again for EVERYTHING! The video was remarkable and if it weren't for your referral we would have never had just a great momento! You were the best DJ and we had so many people compliment about how you rocked it! You are great at what you do :) We have recommended a few people already and we hope you get tons of business from them! Thank you again!!!!
Bree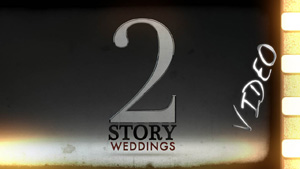 Mention Pure Energy and receive a discount
Hey Anthony,

I wanted to thank you so much for the wonderful job you did at my daughter Rachel's wedding last Friday. You did a fantastic job. Everyone of our family and friends were more than impressed. You made the event so much fun. I didn't have to worry and stress, because I knew that you had it handled. You kept the wedding and reception moving in a timely manner. Some of the groomsmen thought the wedding was going to be boring, (because according to them almost all weddings are boring), but they were very pleasantly surprised on how much fun it was and how interactive you were with the guests. You were right - the DJ can make or break the event and you MADE THE EVENT!!! Many thanks for a great job. A couple of our friends commented on that hiring you was one of the best decisions we made and worth every cent. Thanks again!
Sincerely,
Diana Olsen
Tony,

Just wanted to extend my heartfelt thanks to you for the outstanding job you did with Natalie and Derek's wedding on Sunday. I can't tell you how many of our family and guests told me that you literally "made the evening". Martha and I will recommend you to anyone and everyone who is looking for the "the best DJ in Nevada". Thanks again and good luck to you for a happy and prosperous 2012!
David Sullivan, SPHR-CA
Hey Tony,

I got two words for ya...YOU ROCK!!!! We can't thank you enough for the AWESOME time we had at our wedding reception! You sure know how to put on a fun party! Everyone is still talking about what a great job you did and they too had so much fun with you! We look at our pictures and smile and laugh seeing you doing your thing and all the smiles on everyone's faces which shows just how much they were enjoying themselves with your talent! A DJ is such a crucial part of a good reception...you made ours AMAZING!!! We loved working with you and we were confident that we found the perfect DJ the second we met you! You played a big part in having everything go so smoothly! Thank you thank you THANK YOU again for everything!! We will recommend you to other Vegas brides because you pretty much rock!
Hope you are doing well and making brides, grooms, and their guests have a very fun and memorable experience like we did!
Cory Fain :)
Hi Tony,

Moapa Valley Library Staff and I would like to thank you for your dynamic DJ performance. Your incredible energy level energized children and parents alike. The children left your program dancing through the foyer and out the front door! You are wonderful with children as well as a very gifted talented entertainer. We are all looking forward to next year's performance :) Right now I am looking into your Christmas program…. Be safe, best wishes to you and your family always.
Sincerely
Debbie Hamilton, Moapa Valley Library Associate
Hi Tony,

You were awesome :) We received so many compliments about you!! The music was fantastic, but even better, you have a way of getting the party going! We couldn't have asked for a better DJ, thank you so much!!
Jennifer
Hi Anthony,

I just wanted to follow up with you again and say Thank You!!!! You rocked my wedding. My guests were happy and we were more then happy with your services. I have attended many weddings and by far you are the best DJ ever. Not only did you go above and beyond but you really listened to us as a couple. You made our day smooth and enjoyable!!!!
Many Thanks,
Oriana & Nick
Hi Tony,

I loved it!!!! You did an excellent job and can't thank you enough. I received lots of compliments on you!
If I ever come across anyone looking for a DJ, I will be referring you!!!!!!
Thank you so much for all you did for us! :)
Jenna & Brad
Morning Tony,

Well, what can we say.. you are now the most talked about DJ in Scotland, Australia and Sweden. You sure made a huge impression on all our guests not to mention me and Craig. You were absolutely superb and we could not have asked for a better DJ. Will send you some photos and let us know if you want any reviews to add to your website. Please say thanks to your wife for the beautiful flowers as well. We are still waiting for photos from our friends - as soon as we have them, I will forward them on to you. All the best and again, massive thanks to you for making our day so special.
Angela & Craig
Tony,

Thank you for providing the musical entertainment for Jordan's celebration. We especially loved that you made Jordan a part of the evening and provided us and our guests with the special CD "Jordan Derby Mix." You far exceeded our expectations! I received so many complements about your music selection and stage presence. DJ Tony will always be our first choice when it comes to providing music for any of our parties and celebrations. Thank you again for a wonderful evening.
Jason and Debra Gorov

Hi Tony!

I just wanted to drop you a quick note to tell you that you were great! You really did exceed our expectations and we appreciate everything! Aside from telling all of our friends about you (which by the way, I already gave your card to someone at work) is there anywhere we should write a review for you? We definitely want all future bride and grooms to know how awesome you are!! Thanks again!!!
:) Shannon (Gomez) Ravesi
Tony,

Thank you sooo...much for the wonderful part you played in making this year's 8th Grade Dance @ Silvestri a success! I told them that you were "gonna ROCK YOUR SOCKS OFF!" The kids really loved having you there and agreed with me afterwards that you were the BEST! It was also AMAZING that the adult staff (all ages), and administration were ALL complimentary about the music being played. StuCo could not thank you enough... We appreciate you rocking the house!
Sincerely,
Marsha Chavies and Tanya Ely
Student Council Advisors
Silvestri JHS
Hi Tony,

I've been meening to write to you for awhile now, sorry it took so long! I just wanted to say thank you for helping make our wedding absolutely amazing! Our guests are still raving about how great you were, I've heard comments of "best DJ ever!" James and I and all of our guests had an absolute blast at our wedding! You really know how to keep the party going!!
All the best,
Diane & James
Hi Tony,

Bobby and I just got back from Hawaii! Our wedding day was great! Thank you very much for making the night so memorable. The day flew by and a lot of it seems like a blur. Everyone has been telling us that it was the best wedding ever, and that they had a blast! Also, thanks for the cd you made for us, it will always remind us of our special day! You made the party happen! Thanks again Tony!!
The Asais!
Hey Tony,

You were the Bomb!!!! Everyone loved you and we appreciate you rocking the casa. When we`ve talked to family and friends about that night your name keeps coming up---he was awesome!!!! We appreciate you thinking of the little ones and keeping them entertained all night. Selena keeps getting compliments from the other kids that this was the best Quince ever with the music and the DJ. Thanks Tony, we picked the best man for the JOB.
Love the Perez family
Tony,

Thank you SO much for making our wedding the best we could have asked for! I am currently listening to the CD you gave us. Makes me feel like I am there all over again. I wanted to let you know the numerous praises we received from family and friends who just loved you! We will recommend you to ANYONE who needs a DJ and definitely use you in the future!! Thank you so much!!
Sincerely,
Paula and Jason Burdett
Tony!!

Thank you so much for hosting our wedding! You were AMAZING and I have to tell you so many people commented to me on how awesome our dj was. I will for sure spread the word about DJ Tony!! Take care and again...
THANK YOU SO MUCH, Amanda
Tony,

Thank you so much for the wonderful job you did at Whitney's wedding. You truly are an incredible DJ!! So many people commented on what a great DJ you are and how you made the reception so much fun. People will talk about it for a long time!! You are really amazing - THANK YOU, THANK YOU!! Whitney's sister-in-law wants to know if you travel to Idaho for gigs? thanks again for making our night one that we will remember for years to come!
Kristi Moore
Hi Tony,

Wow! That's all I can say! Wow! You were awsome everyone love it. It was better than I could have ever asked for!! Thank you so very much and if I ever know someone getting married in Vegas, I will defiantly tell them about you! Thank you so much for everything!!
Lisa & Shane
Tony,

Thank you so much for making our wedding an awesome experience! You did a great job and we will definitely reccommend you in the future!
Sincerely,
Cooper and Bri Fouts
Hi Tony,

We just got back from our honeymoon on Monday:( It was absolutely amazing, more than I ever imagined!! You exceeded our expectations and beyond!! All of our guests keep telling how us how great our DJ was!!!! They just loved you and Jon and I were beyond happy!! You are not just a DJ you are the whole party!! I will reccommend you to anyone and thank you again for making our day so very memorable!!!
Claudia and Jon:)
Hi Anthony!

We had the best time and everyone just raved at how much they liked you! Thank you for doing an awesome job!!!!!
Aubrey N. Gerber
VP of Operations
Credit Action Resources
Tony,

It was definitely great working with you. I'm definitely going to recommend you if I know of anyone doing anything in Vegas that needs a DJ. The best I've ever worked with it, hands down.
Tim
Dude,

I forgot to tell you that you are by far the BEST DJ I have ever worked with. Businesswise and socially. You really know how to work the people.
Call me – Peter Geo
Anthony,

I never got a chance to thank you for your incredible services on the night of our wedding. You were exactly what the event needed in a DJ and that finishing touch with the "Piano Man" was something that my wife and I will never forget. Thanks again for the wonderful and fun evening.
Good Luck to you,
CODY HANNA
Project Manager
Hanna Plumbing & Heating Co.
Hi Anthony,

thank you so much for a fantastic time, everyone had a wonderful time, and everyone raved about you. We couldn't have had a better dj thanks you again!
Love, Mr. and Mrs. Krasco
Hello Tony,

Let me tell you I have never had that many compliments on someone ever in my life. You were amazing. I truly thank you for everything. You made it all worth while and my family and friends loved you! Thanks again for everything. Tyler will be on U tube so I will send you the link.
Amanda
Hi Tony,

Everybody had a wonderful time! Many of our guests have told us that you are an awesome DJ, have so much energy and you're great with the kids. We were very pleased with the entertainment you provided and helping the party run so smoothly. Thank you so much for everything. This is one party that we'll always remember.
Michelle
Hi Tony,

I had a blast last night too! We enjoy working with you as well. I love the fact that I can be out of the room, in my office, taking a break or catching the end of my Giants game (and delaying the cake cutting )without worrying about what the DJ might be doing. It truly gives me peace of mind.
And at the end of the night, when the Bride and Groom are grinning from ear to ear and telling me how AMAZING all "my" Vendors are…. That's just reassuring to me that I DO work with the best!
I look forward to seeing you on Oct. 24th and I will work on getting more bookings your way!
Elena Hargraves
Food & Beverage Director
Wildhorse Golf Club
Hi Tony,

Moapa Valley Library Staff and I would like to thank you for your dynamic DJ performance. Your incredible energy level energized children and parents alike. The children left your program dancing through the foyer and out the front door! You are wonderful with children as well as a very gifted talented entertainer. We are all looking forward to next year's performanceJ Right now I am looking into your Christmas program…. Be safe, best wishes to you and your family always.
Sincerely,
Debbie Hamilton, Moapa Valley Library Associate
Tony:

I just want to thank you for helping to make this year's Rainbow Club and Casino Annual Picnic our best one ever. My staff and employees had a blast with your creative games, music and contests. We hope to use you for future events and I would be happy to recommend you to anyone seeking a guaranteed good time! I will forward some pics to you in the next day or two.
Thanks Again,
John
Anthony:

Thank you so much for making our night so memorable. Brock said everyone talked about it at school and said they loved you. We will definitely give you a call in the future for more events. Happy holidays to you and yours as well.
Sincerely,
Candy



Hi Tony,

It has been a month since our wedding, and now that everything has calmed down, I just wanted to write and thank you immensely for making our special day so great. You were fantastic, and so many guests complimented your work. Isaac and I couldn't have asked for a better day, and that is largely in part to you. Thanks again so much,
~Isaac and Christina Granado



Thank you to each of you for your willingness to be part of the Target Children's Book Festival. This is an important community event,

I am grateful to each of you for taking your time to share your talents with the Las Vegas Community. I hope your participation in the Book Festival will be rewarding for you. (view the performance lineup .pdf)
Thank you again,

Brian Kendall
City of Las Vegas
Office of Cultural Affairs


Tony,

I wanted to tell you THANK YOU again. The kids had a great time the next morning they were still talking about you and how great you were. The little kids kept repeating "dance like your mom and dad". They have already told us that we have to have you back next year. Thank you you made their party one they will remember.
Sincerely,
Kathy
Hi Anthony,

Everything was great!!! Everyone had an incredible time, including the kids!! You truly are gifted!!! We hope to see you soon; we will definitely call on you again!!! Thanks for everything!!
Tonya

Hey Tony!

Thanks so much for everything you did for the Oshkosh event, you were a definite hit!!! Hope all is well in Vegas!
Kristin Michal
Marketing Representative-
Airport and Municipal Products
Oshkosh Corporation

Dear Anthony,

Thank you for a wonderful job. Many of our guests commented on how great you were with children and how much fun they had dancing. You are a true professional and made it a stress free day. I appreciate you working on your birthday. If it makes it better you don't look a day over 30! I can 't say enough about how awesome I think you are as a DJ - but I am sure you are equally as great as a fireman. Stay safe - I have a Bat Mitzvah in 2 years and I am going to need you.
Best regards, Francine

Tony,

Thanks for an awesome job!!! Hope it was a great experience for you too!!! We will see you soon! All the best.
- Cheryl Ruettiger

Hey Anthony,

thank you sooo...much for the wonderful part you played in making this year's sock hop @ Vanderburg a HUGE success. the kids really love having you there and so do we. we could not thank you enough.. thanks,
Teresa Reele
Carolyn Lustig

Just wanted to thank you for making Marc's 50th birthday such a fun
event!! I can't tell you how many compliments I had about the DJ!
My brother even thought about redoing his wedding reception-but decided it
would be too much work to get married again!! ha ha! I would highly
recommend you and hopefully have the opportunity to book you for a future
event.
Thanks again
Cindy Handelman

Chenin Orthodontics put on a patient appreciation party June 9, 2007. We hired D.J. Tony thinking it would be nice to play some music. HA HA HA. Play some music? He WAS the entire party! Our patient and parents have not quit talking about it. We had kids, parents and even the doctors all up dancing, and hula hooping. Thanks D.J. Tony so very much for making our party more than we could have ever imagined. We would not have been as successful without you! You are the best!
Sincerely,
Dr. Steve Chenin, Dr. David Chenin and our Orthodontic Team
Thanks alot! Here is the picture of us and Stephanie and Matt Gray. You were such a pleasure to work with! Call me if you ever need anything!
Andrea Wooden
Catering Manager
Las Vegas National Golf Club
Dear Anthony, It has been three weeks and the "buzz" about the Bartlett Sock Hop is finally dying down. People were still talking two weeks after the event. Our committee received numerous compliments; however we all agreed that YOU carried the night. Students, teachers and parents really had a great time. My friend, you "ROCKED THE HOUSE" !!! Your genuine enthusiasm, student interaction and undying energy was fabulous. The fact that you held the kids attention for a solid three hours was amazing. Thanks again, you are the BEST.
Renay Mirsky Bartlett PTO
Sock Hop Committee
Steve, Renay & Marissa
HEY ANTHONY,
JUST WANTED TO LET YOU KNOW WHAT AN AWESOME JOB YOU DID LAST NIGHT AT THE SOCK HOP. THE KIDS AND PARENTS WERE ALL RAVING HOW WONDERFUL YOU ARE. AS SOON AS I FIND OUT THE DATE FOR NEXT YEAR I WILL CONTACT YOU. THANK YOU AGAIN.
TERESA REELE
Hi DJ Tony -
just a quick note first of all to say thanks for today. You did an outstanding job and everyone loved it! Again - many thanks for a great job today and I look forward to hearing from you!
Linda Phillips
Executive Assistant
The PENTA Building Group
Hey there,
It was a pleasure working with you at the picnic, you sure bring a lot of energy to a party. Incidentally, I really like the way your website is done. Simple and very effective. Best Always,
Best Always,

Charles Strachan a.k.a. Charlie Stron CLOWN STILTWALKER JUGGLER GENIUS
Hi Anthony,
Thank you so much for helping make Nicole's Sweet 16 a huge success. You were the party and everyone will be buzzing for quite awhile about Nicole's party and her DJ, Anthony. You are just an incredible person and everyone feels they have definitely made a new friend. Please add me to your list of references, so that I can tell those searching for a DJ that they would be making a horrible mistake if they did not choose you as their DJ.
Thanks again,

Kelly Grant
Hi. I just wanted to thank you again for all you did for our wedding. We had such a great time, and a lot of that should be credited to you. Thank you for working with us and for putting my mind at ease all evening. Also, thanks for changing the things we needed in order to fit our shy families a little better. I know you get plenty of business, but if you would ever like a customer recommendation, I would be happy to write one. I would love to know that every bride has the opportunity to work with you. It was a joy. Thank you again. Best wishes.

Bryn and Steve Broussard (That's so fun to type!)
Hi Anthony -
It was good to see you at Vanderburg the other night - it was a blast, and you were great as always! I can't believe how much fun the kids had, and how much they love you, and the music and the dancing. I didn't think elementary kids would get so riled up about dancing…who knew?!!
Anyway, just checking as to what might need besides a technician in the larger venues. Do you need tables set up in the front, or anything else...I know you usually bring everything you need - but I just wanted to double check and make sure! Let me know.
Looking forward to it -
Angel
Anthony
I just want to say thank you for a great job at the United Drugs Reception. You added the high energy it took to get the bodies up and dancing. Your help with the raffle kept the interest high and on everyone's mind as to what was coming up next which is just what we wanted.
You helped to make this one of the most talked about events we have had. The members and vendors really enjoyed it. I heard them still talking about how much fun the evening was the next day. Please feel free to use me as a reference if ever need to. I would hire you again in a heart beat.
Thank you again
Sincerely
Dar

Dar Saucedo
United Drugs
Administrative Assistant
To David Goot R. Ph. F.A.C.A.
Vice President of Pharmacy Operations

References...
You Name It Events
We Like To Party!
Picnics - Entertainment - Special Events
Phone: 702-253-1400 - www.younameitevents.com
98.5 KLUC
Bo Jackson or Tim Stevens 364-9898, I cannot give their personal #'s Out, please understand Tim's shift is 9a.m. to 2p.m. Bo's shift is 7p.m to 10 p.m. Monday thru Friday
Pioneer
Chlor Rita King 564-0217
she is the party planner and they have been a customer since 1997
Barbara Kabara w/U.M.C.
Trauma services 383-2092
Customer since 1999
City of Henderson Parks & Recreation Department
Black mountain, Silver Springs, Valley View, Whitney ranch 565-2880,435-4348,565-2121,450-5885 ask any of them about D.J. Tony and they will know who I am, Customer since 1996
City Of Henderson's Farmers Market
Michelle Romero event coordinator 565-2181, I do the musical entertainment for the Farmers Market once a month since 1999.
Sega Game Works
Jean Ann (Special Events Mgr) 895-7626
Harley Davison Cafe
Kate Mazzarella-Minshall 740-4555, Ext, 26
The Terrace (19th hole)
Shana Pollack or Clinton Weaver (Event Directors) 436-5888
Home Depot (Lamb & Charleston)
Will Tuller 641-9600
Edu Care
Tricia Schares 880-0961 customer since 2000

Republic Mortgage
Attn: Lisa Hoffman
258 1808 customer since 2001
Burkholder Middle School
Cory W. Fish (702) 799-8080 (ext. 412)

Science Teacher / Student Council Advisor Burkholder Middle School
Henderson, Nevada parties since 2001
Grant Sawyer Middle School Dance
Janice Conner 799-5980 new as of 2002
Southwest Airlines
Kelly Shawhan 807-8924 customer since 1999
Fairway & Henderson Chevrolet
Marion Jorgenson 641-1404 Holiday parties since 1999
Jack In the Box (Corporate Parties)
Nancy Steerman 740-2700
Park Place Entertainment (Caesars Palace, Flamingo, Alexis Park)
John St Clair (Service Coordinator)
733-3103 customer since 2001
Christopher Homes (Showcase home Builder)
Caryn Delaney 360-3200 ext 245
Stirling Club @Turnberry Plaza
Stephanie Markham 732 9700
Las Vegas Clark County Library District
Kathy Di George (Young peoples Department Head)
507 3877 customer since 2001
James I Gibson Elementary
Ginny Zeitler (Teacher)
799-8730 5th grade graduations since 2000
Von Tobel Junior High
Wayne Shelton 8th grade graduations dances since 2000.
799-7280
Mt. Charleston Hotel
Janet (Event Coordinator)
872-5500 customer since 2001.
Beatty Elementary (PTA)
Karen Powell PTA
School 799 5700 customer since 2002
Clark County Fire Department (Local 1908)
870-1908 Anyone will know about me customer since 1992

System
and Lighting
State-of-the-art Mobile DJ Systems
Pure Engery Productions
(702) 566-1360 – FAX (702) 564-1304
djinlasvegas@cox.net or www.djinlasvegas.com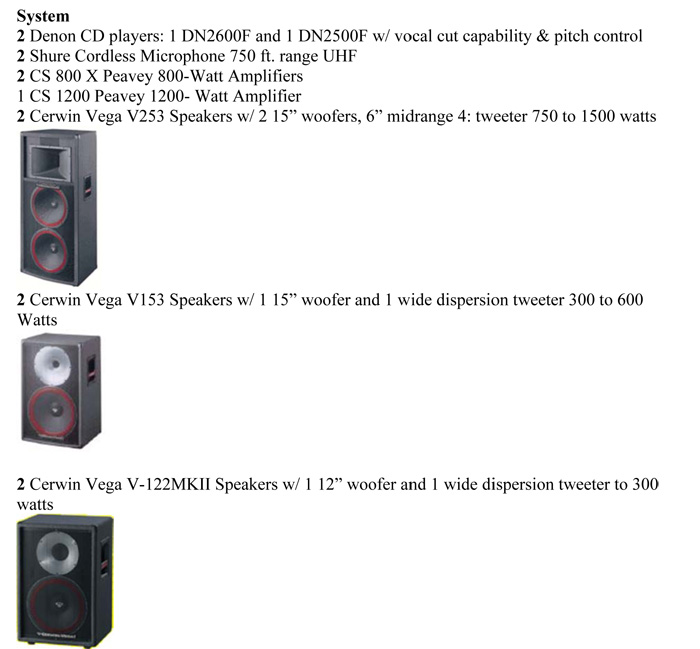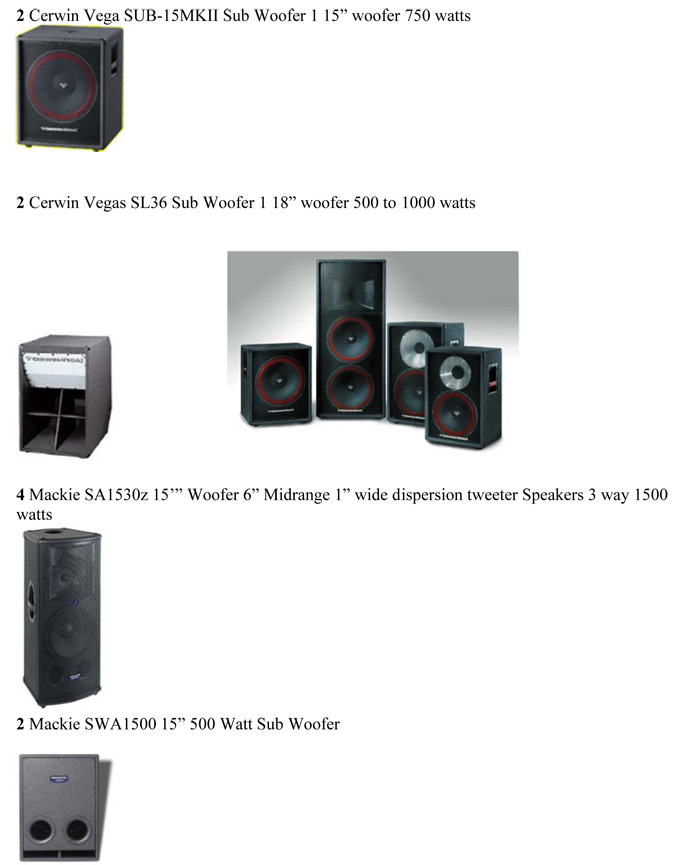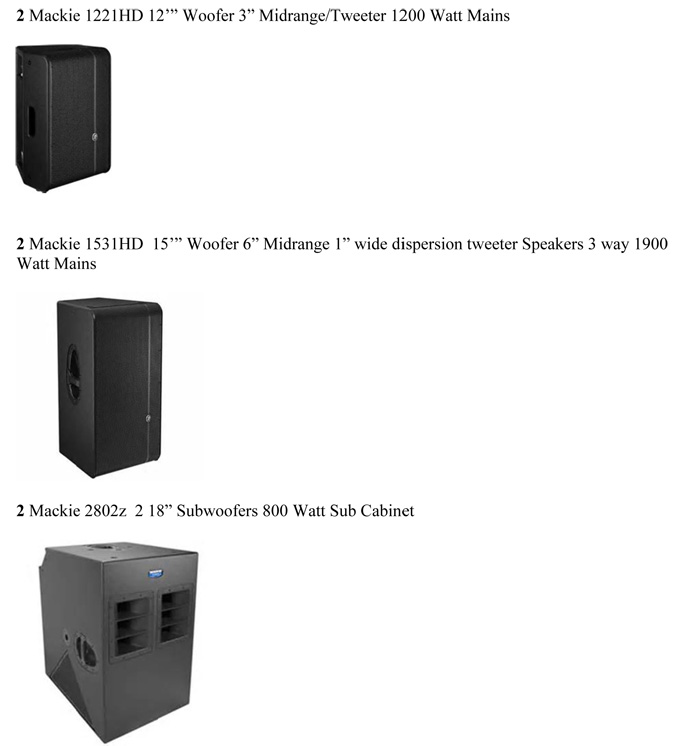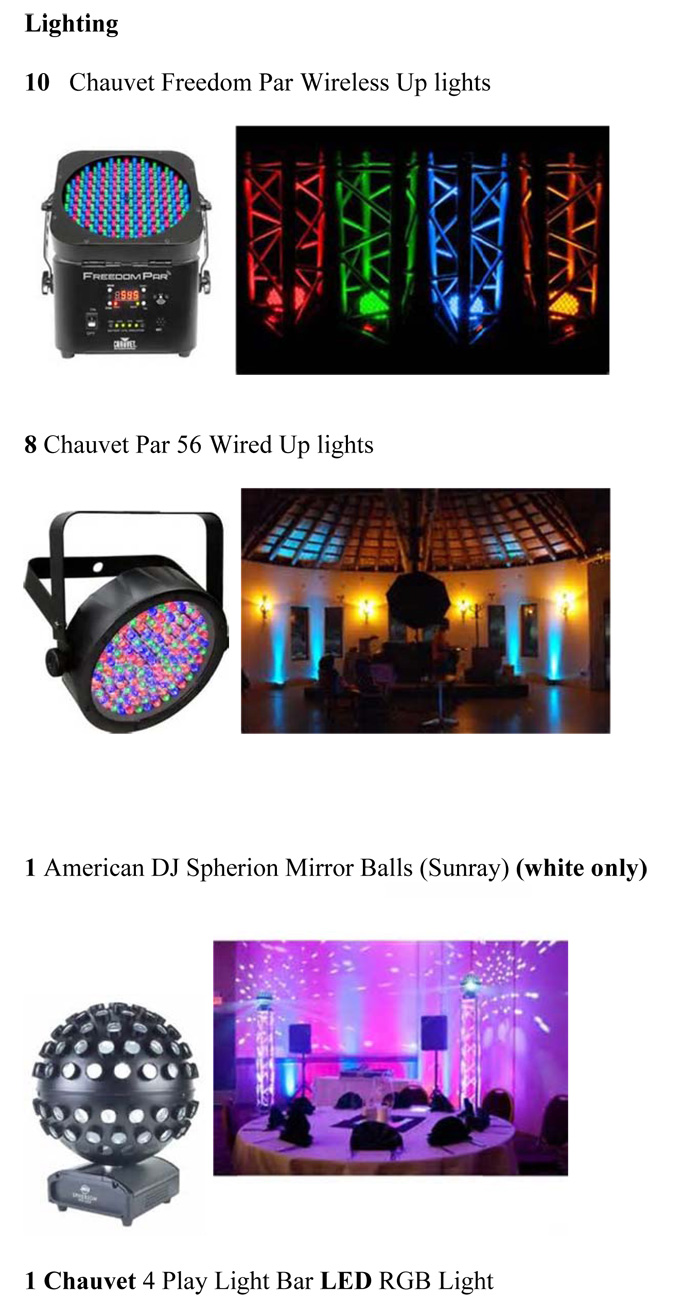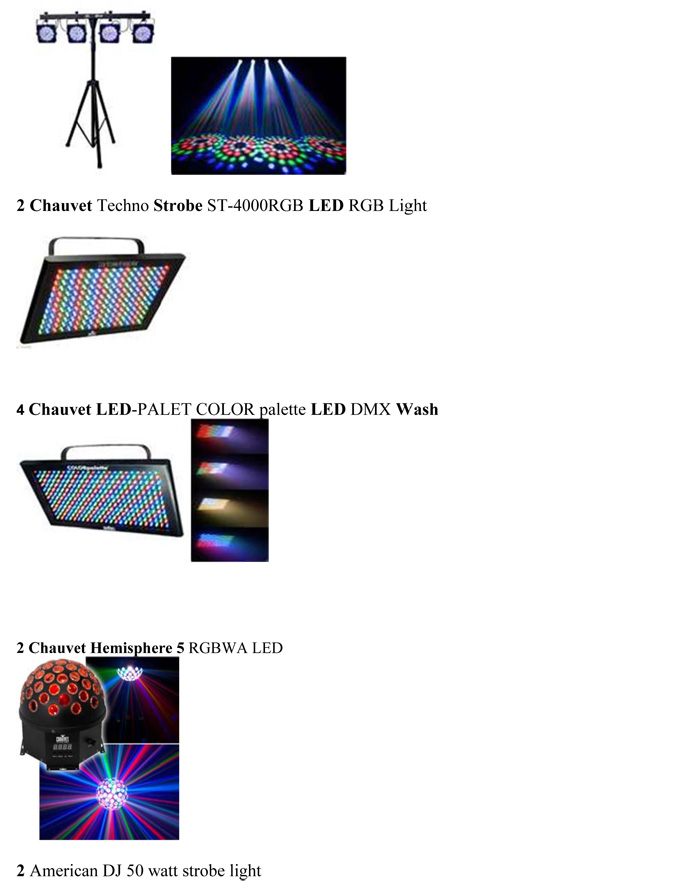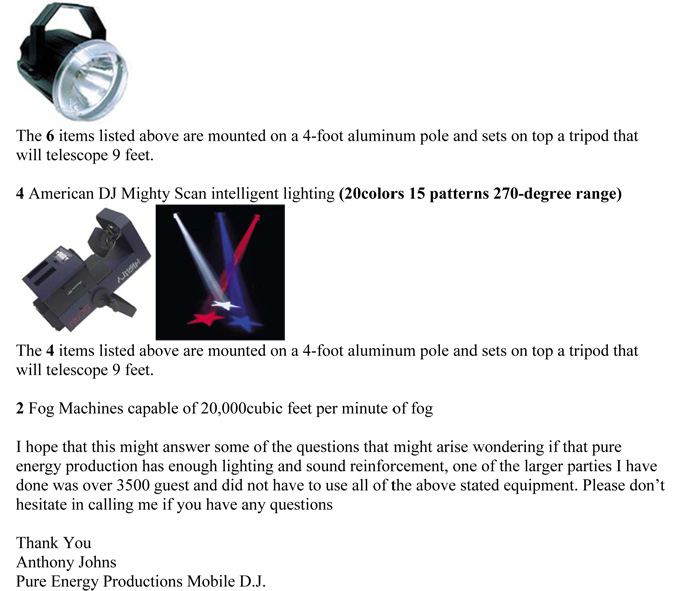 (702) 566-1360 – FAX (702) 564-1304
djinlasvegas@cox.net or www.djinlasvegas.com